Previous Conferences
Previous Conferences
The 13th World Conference 2012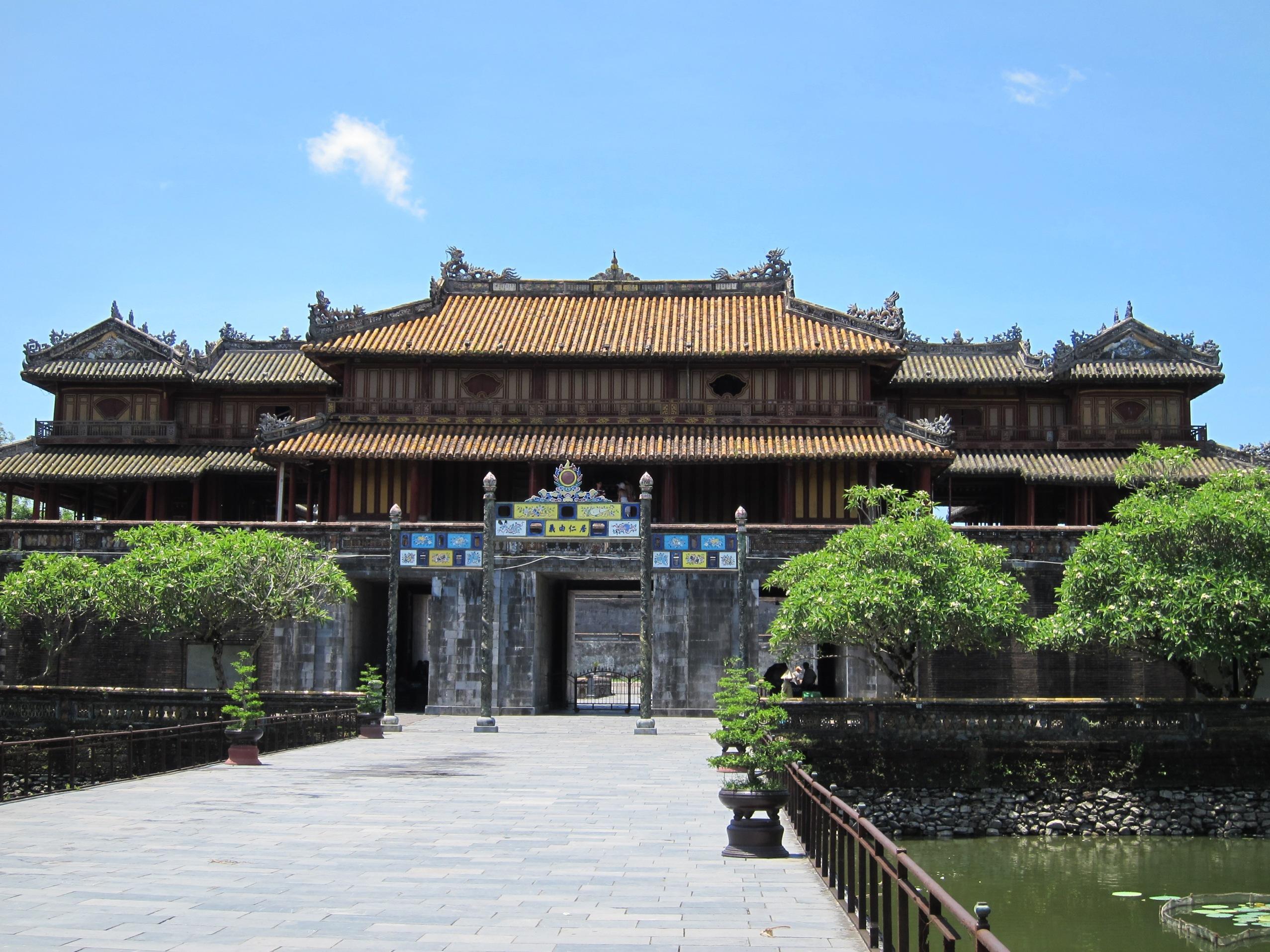 | | |
| --- | --- |
| Venue | Hue, Vietnam |
| Date | April 16-18, 2012 |
| Theme | Defining Universal Heritage Challanges and Solutions |
Number of participating cities: 30 (14 countries and region)
Member cities
Ankara(Turkey), Bad Ischl (Austria), Ballarat (Australia), Boston (USA), Bursa (Turkey), Buyeo (Korea), Cape Town (South Africa), Gongju (Korea), Gyeongju (Korea), Hanoi (Vietnam), Hue (Vietnam), Kiev(Ukraine), Konya (Turkey), Kyoto (Japan), Nara (Japan), Osmangazi (Turkey) , Riga (Latvia), Veliko Turnovo (Bulgaria), Vienna (Austria), Xian (China), Yangzhou (China)
Non member cities from abroad
Bac Ninh (Vietnam), Da Nang (Vietnam), Hoi An (Vietnam), Saijo(Japan), Thanh Hoa (Vietnam), Thua Thien Hue (Vietnam), Tokyo (Japan), Tainan (Chinese Taipei)
Hue Declaration (April 18, 2012)
We gather here in Hue, Vietnam from the 16-18 of April 2012 to carry on discussing the problems encountered in heritage preservation in globalization context. As representatives of historical cities around the world from agricultural as well as industrial civilization, we have come together to engage in mutual dialogues, to share experience, and to pinpoint the universal problems which have been affecting our efforts in heritage preservation.
We are facing the pressing needs of urban development, and the demand for modern and technological life. These are not only the problems of a single country, but also those of many other historical cities. The processes of industrialization and globalization are leading to changes in production methods and technology; as a consequence mankind will witness numerous impacts on nature, quality of human life, and cultural works of each city, nation and region of the world. Faced with these realities, we find that it is imperative to safe-guard and to promote the heritage values so as to curb the negatives impacts found in heritage preservation as an endeavor to share cultural knowledge as a tool for greater understanding and respect among cities, countries, and people of the world.
As a result, we adopt the slogan: "Respect the past; move towards the future";
We pledge to actively contact one another to further develop the network for research and restoration experience of our heritage;
As citizens of historical cities, we will actively promote, preserve, promulgate and enhance our tradition and culture at all levels amidst ongoing globalization;
We pledge to actively enhance the understanding of cultural values within our community, especially within the younger generation. We also encourage the Youth Exchange to promote and share the perception of national cultural preservation;
We pledge to plan programs to sponsor local and regional initiatives relating to the restoration and management of heritage values;
We pledge to actively take part in sustainable heritage management through networking and relationship building with the conference partipants and the other member cities of the League of Historical Cities.
We are convinced that an action-orientated strategy, which draws attention of all stakeholders, will allow us to esablish the best solutions for the conservation of cultural heritage values in the context of sustainable development in all historical cities.
Members can view the details from the member page.