Previous Conferences
Previous Conferences
The 11th World Conference 2008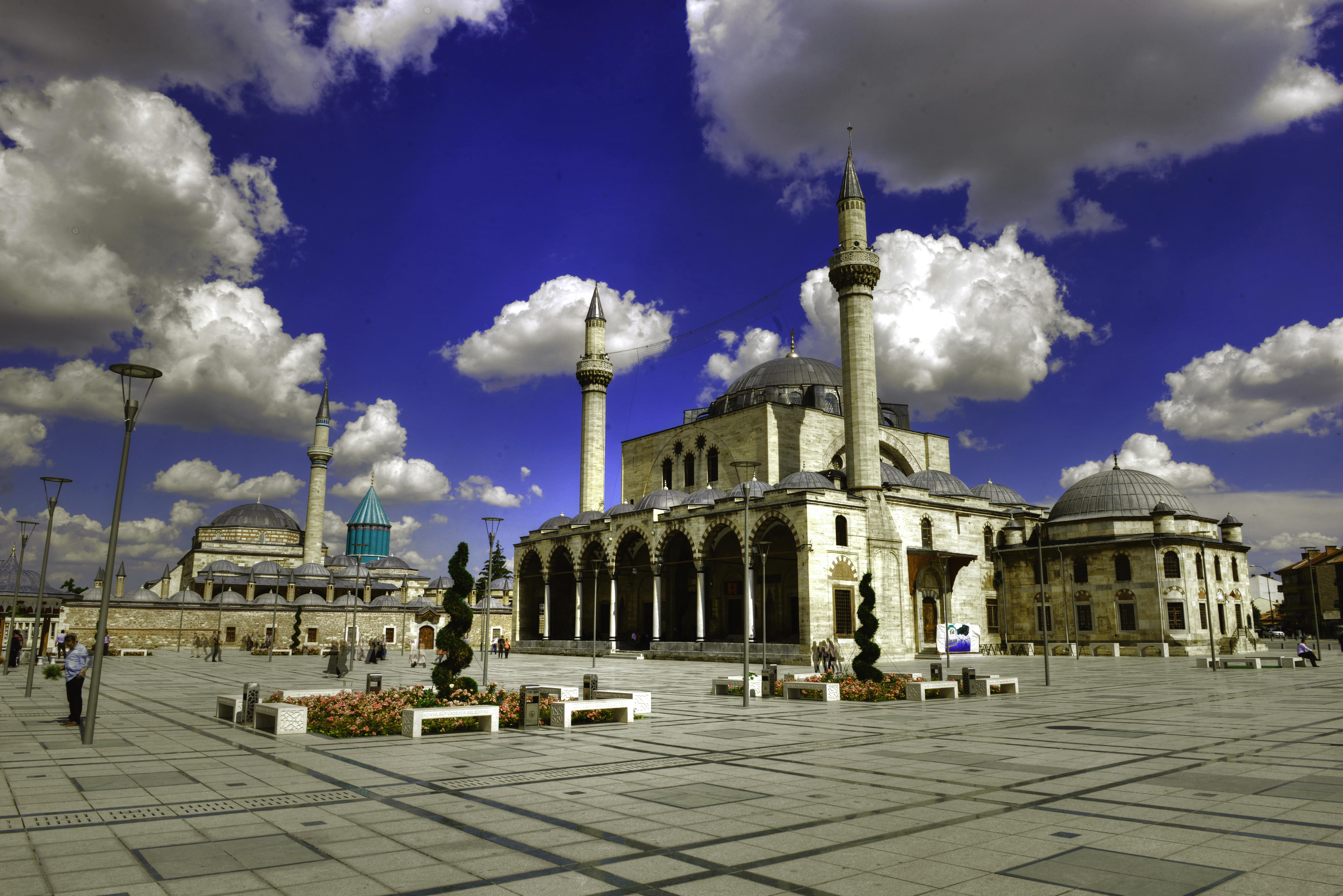 | | |
| --- | --- |
| Venue | Konya, Turkey |
| Date | June 10-13, 2008 |
| Theme | Living Heritage in Historical Cities |
Number of participating cities: 156 (46 countries)
Member cities
Alexandria (Egypt), Baghdad (Iraq), Ballarat (Australia), Boston (USA), Budapest (Hungary), Buyeo (Korea), Chiang Mai (Thailand), Cracow (Poland), Gongju (Korea), Gyeongju (Korea), Isfahan (Iran), Istanbul (Turkey), Kazan (Russia), Konya (Turkey), Kyoto (Japan), Lviv (Ukraine), Minsk (Belarus), Nara (Japan), Norwich (UK), Norwood Payneham and St Peters (Australia), Osmangazi (Turkey) , Prague (Czech Republic), Riga (Latvia), Santiago de Compostela (Spain), Vienna (Austria), Yogyakarta (Indonesia), Zagreb (Croatia), Zhengzhou (China)
Non member cities from abroad
Astana (Kazakhstan), Bahkcisaray (Ukraine), Batumi (Geourgia), Bad Ischl (Austria), Baku (Azerbaijan), Bileceri (Azerbaijan), Brno (Czech Republic), Cair (Macedonia), Cork (Ireland), Deir-ez-Zour (Syria), Elbasan (Albania), Guzelyurt (Cyprus), Hebron El Halil (Palestine), Hocent (Tajikistan), Hong Kong (China), Irbit (Jordan), Iskele (Cyprus), Islamabad (Pakistan), Khartoum (Sudan), Ma'an (Jordan), Madrid (Spain), Malacca (Malaysia), Mostar (Bosnia Herzegovina), Naryn (Kyrgyzstan), Port Sudan (Sudan), Porto (Portugal), Prizren (Kosovo), Rabat (Morocco), Riyad (Saudi Arabia), Sana'a (Yemen), Sabirabad (Azerbaijan), Sarajevo (Bosnia Herzegovina), Sheki (Azerbaijan), Sienna (Italy), Skopje (Macedonia), Struga (Macedonia), Sumqayit (Azerbaijan), Tabriz (Iran), Tiran (Albania), Tripoli (Lebanon), Trogir (Croatia), Verona (Italy), Warsaw (Poland), Zanzibar (Tanzania), Zarka (Jordan)

83 cities from Turkey; Amasra, Akseki, Alanya, Avanos, Abana, Agirnas, Bergama, Beyoglu, Bigadic, Bunyan, Battalgazi, Buldan, Boyabad, Biri, Develi, Darende, Dulkadirli, Elmali, Erbaa, Erkilet, Eremit, Gunesli, Guzelyurt, Goynuk, Halkapinar, Inebolu, Karacasu, Kaymakli, Kula, Kurukopru, Karapinar, Kuyucak, Mudanya, Melikgazi, Mimarsinan, Mezitli, Malazgirt, Nilufer, Osmaneli, Paukkale, Polatli, Palu, Payas, Yalvac, Eregli, Sahinbey, Odunpazari, Tasucu, Tomarza, Tire, Turan, Urgup, Uchisar, Yahyali, Yildirim, Birecik, Bolu, Bitlis, Cankiri, Denizli, Gaziantep, Kocaeli, Kirsehir, Kilis, Kirikkale, Sivas, etc.
Konya Declaration (June 12, 2008)
The mayors, administrators and representatives of the cities the undersigned that are assembled in Konya, Turkey for the 11th World Conference of Historical Cities in June 10-12, 2008 hereby declare that:
Experiencing, rehabilitating, revitalizing and maintaining cultural continuity of our historical cities put us forward to be more conscious and more considerate about cultural heritage because of the natural disasters, environmental risks, globalization process, and political and economic struggles. Our built and natural cultural heritage is irreplaceable source of the quality of urban life and inspiration, and the generator of all urban changes. The member cities of The League of Historical Cities have their unique cases in terms of urban identity, living heritage and cultural diversities, regardless their cultural geographies, physical boundaries and distances. We recognize the enrichment aspect of this cultural diversity and the emergency of multicultural interactions that support the mutual enhancement of our cultures and contribute to reforming the collective world heritage. We are very well aware of the fact that the conflict of global and local can be resolved by understanding genuine situations and by interpreting all related cultural, political, economic, natural and physical processes.
The 11th World Conference of Historical Cities demonstrates us how crucial the intangible, living, aspects of cultural heritage are for historical cities in order to maintain better urban quality and to sustain cultural continuity. We keep asking the question and try to answer by means of our short and long-term policies and actions, how to bring our historical cities to the future in the sustainable environment by preserving unique cultural values, by modifying existing conditions, supplying contemporary needs and uses, and eliminating misfits.
We, as members of The League of Historical Cities, reaffirm our commitment to keep the balance between different cultures and between tangible and intangible cultural heritage in order to sustain cultural continuity of our historical cities. We, as city administrators, will use every available and convenient means to assume our responsibilities for enhancing and uplifting our mutual exchanges, and for continuing our collective natural and built heritage.
That, in order to achieve this objective, we proclaim our intentions, regarding environmental and cultural sustainability, of forming "cultural governance" that contains all institutional bodies, groups and individuals related to and responsible from historical cities, i.e., all policy makers, academicians, researchers, NGOs, private sectors and, the last but not the least, public.
"Not the ones speaking the same language but the ones sharing the same feeling understand each other."
by Mevlana Celaleddin Rumi
Members can view the details from the member page.