Previous Conferences
Previous Conferences
The 5th World Conference 1996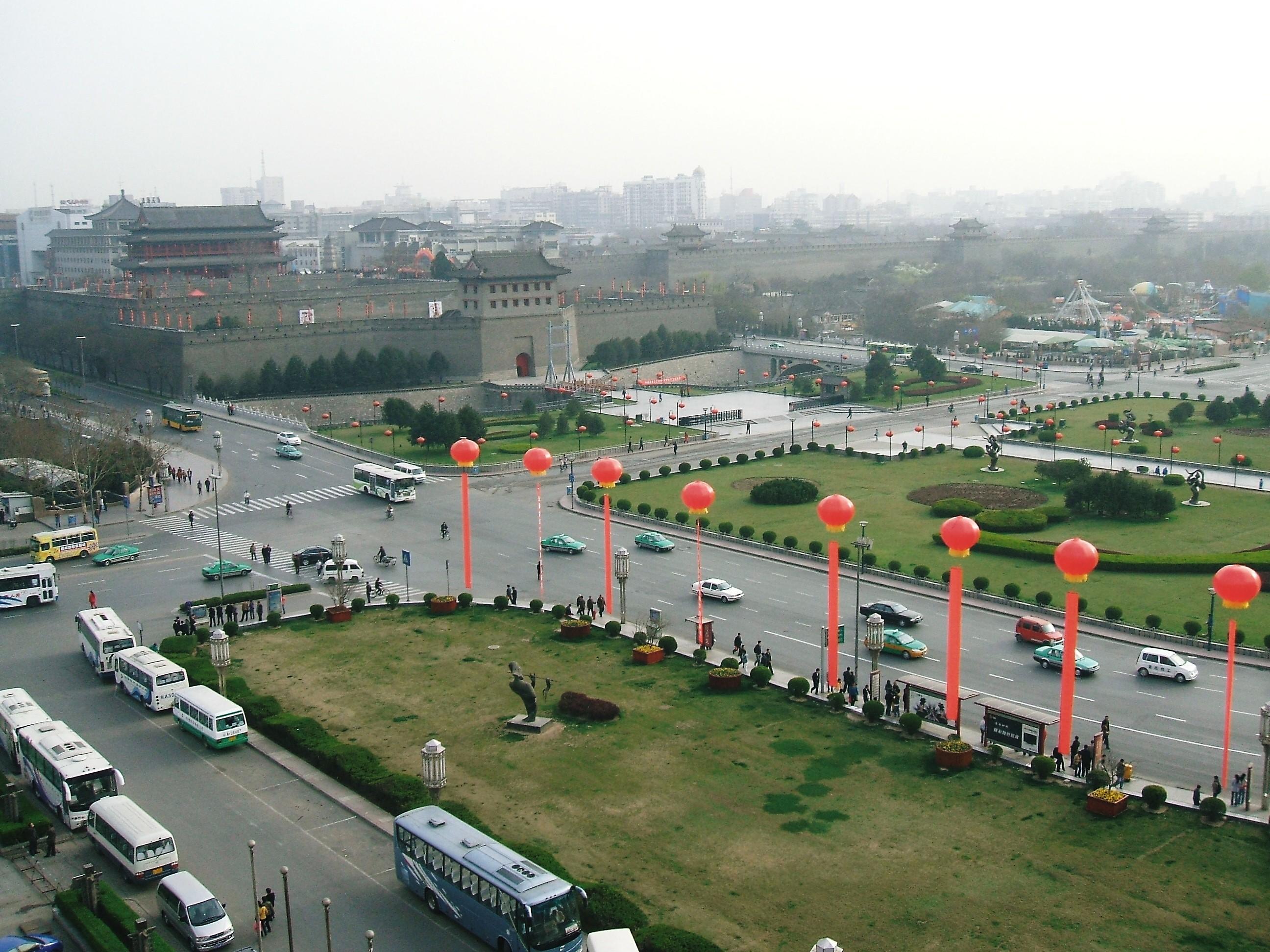 | | |
| --- | --- |
| Venue | Xian, Peoples' Republic of China |
| Date | September 9-13, 1996 |
| Theme | Revival of Historical Cities |
Number of participating cities: 51 (37 countries and regions)
Member cities
Alexandria (Egypt), Amsterdam (Netherland), Budapest (Hungary), Cologne (Germany), Cracow (Poland), Cusco (Peru), Edinburgh (UK), Florence (Italy), Gyeongju (Korea), Hanoi (Viet Nam), Isfahan (Iran), Istanbul (Turkey), Katmandu (Nepal), Kyoto (Japan), Lahore (Pakistan), Lisbon (Portugal), Montreal (Canada), Nanjing (China), Paris (France), Rio de Janeiro (Brazil), Rome (Italy), Ulan Bator (Mongolia), Vienna (Austria), Xian (China), Yogyakarta (Indonesia), Zagreb (Croatia), Zurich (Switzerland)
Non member cities from abroad
Baghdad (Iraq), Beijing (China), Brazilia (Brazil), Cordoba (Spain), Dnepropetrovsk (Ukraine), Funahashi (Japan), Habana (Cuba), The Hague (Netherland), Helsingborg (Sweden), Iasi (Romania), Kaifeng (China), Kansas City (USA), Konya (Turkey), Montpellier (France), Moscow (Russia), Nara (Japan), Phitsanulok (Thailand), Phnom Penh (Cambodia), Santiago de Compostela (Spain), Seoul (Korea), Shiraz (Iran), Vientiane (Laos), Westminster (UK), Yangon (Myanmar)
Xian Declaration (September 12, 1996)
We all hold that:
- urban civilization is an important symbol and a miniature of the development of human civilization general :
- every historical city in different quarters of the world is a faithful record of the quintessence of human civilizations pertaining to divergent historical periods, geographic regions and cultural styles, beyond the capacity of the most modern and sophisticated scientific or technological means to represent or create, and with inherent value defying any attempt to subject it to tangible standards of evaluation.
Historical records and our experiences show that warfare, destructive natural disasters and irrational development and utilization of resources have threatened and damaged historical cities to varied degrees. Consequently preserving our environment, combating natural disasters and minimizing their consequences have become primary considerations in urban planning.
We appeal for peace and the end of war. Not only will this save lives and urban civilization, but also prevent humanity from destruction and self slaughter.
We all stand for development. Only by implementing carefully planned strategies of urban development it is possible to inject new vitality into historical cities, rejuvenate their contemporary spirits and make adequate preservation of the historical outlook.
The charm of human civilization lies in the admirable achievements previously attained, but to an even greater degree it lies in the more splendid accomplishments people will be making on the basis of the former achievements. A problem confronting us is how to undertake preservation of fine historical and cultural heritage in the course of modern construction in order for the sophisticated science and technology and new philosophies of thinking of modern civilization and the ancient simplicity and grandness of traditional culture to achieve mutual assimilation and synergy in cities that contain the condensed cultural quintessence.
As we are on the threshold of the 21st century, we have the obligations to preserve and continue these crystallization of human civilization and make this precious heritage symbolizing the progress of human civilization better reflects histories, enhance cultural cohesion and inspire revelations to our posterity by revitalizing historical cities through modernization efforts.
The conference calls for extensive international dialogue and cooperation for the preservation and development of historical cities so that, through the common endeavor of the government and the people, the awareness of preservation shall be strengthened, the level of development raised and any form of man made damage stopped, thus bequeathing our posterity with the precious legacy that they are entitled to.
As government officials and representatives of historical cities, which are the common wealth of humanity, we will, in our capacity, strive and take action for the preservation of historical and cultural heritage and the rejuvenation of historical cities. Meanwhile, we pay tribute and extend support to those who are putting their ideals into practice.
Members can view the details from the member page.